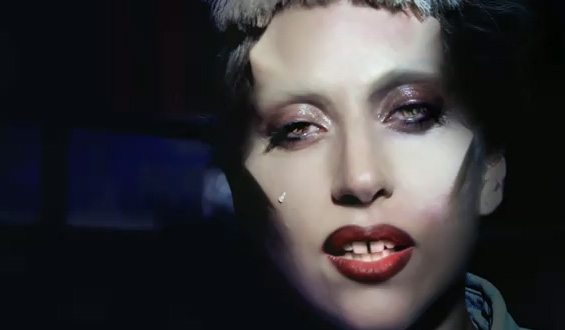 First: I owe this blog a deep reading of the video for Lady Gaga's "Born This Way," I am aware. I am presently working on a Gaga-related essay (two, in fact) for a different project this week—one that actually has a deadline—but "Born This Way" is going to happen, rest assured, and I shall address both the lyrical problems and the many Madonna homages. I will tease with this: if you still believe the Madonna influence on Gaga's performance is not fully self-aware, then I hope to make you think about it in a different way. Madonna's greatest talent was not her so-called originality, but in knowing where best to borrow, or "steal".
Second: A friend linked this on my Facebook wall today, and I was all, "Why the fuck didn't I know this lady existed until now?" Megan Tonjes is a singer/songwriter with a healthy following on YouTube, where she posts videos featuring both original music and pretty damn interesting cover versions, and she is also the brains behind Project Lifesize. Megan was on The Ellen Show last month, even, where she talked about some of the hateful comments she's gotten on YouTube—bastion of love and acceptance that it is—for daring to be fat and incredibly talented. Also really really good-looking. Anyway:
And if I may combine the first two topics into one, Megan has posted a mashup of "Born This Way" and "Express Yourself" and, um, Taylor Swift's "You Belong With Me", which is about the only way I will listen to Taylor Swift. Take a listen.
Finally: I shall be wandering around with my radical-ladyness at PAX East this weekend. If you are also going to be in attendance and would like to say hi, follow me on Twitter (advance apologies to my Twitter followers who don't give a crap about PAX; it'll all be over on Sunday!)Â or just keep an eye out for my fat ass, which may even be ensconced in ruffles to facilitate recognition. PROTIP: Hang out in the classic console free play area long enough and I can guarantee you will see me, probably trying to remember which Mega Man was the good one.
---